We know the Irish weather is a little grey, but warmer days aren't too far away Pawshakers! So with that thought, let's just remind ourselves as sitters and owners of a few things now that the seasons are soon to be changing - we want to keep any pet in our care safe, healthy and happy all year around.
Spring cleaning:
Spring is that time of year when many of us start to feel more productive and get the cleaning gloves on! It's worth using environmentally-friendly cleaning products, especially on floors as little paws will be treading across them at some stage! Please remember to keep all the cleaning products well out of harm's way. A young dog will often chew anything, and if enough of a product has been swallowed it can be fatal.
Keeping your dog and cat hydrated:
Although we are not yet in the heat of the summer, as warm days approach please make sure any dog in your care has access to water at all times. A lot of places these days have access to a tap or leave a bowl of water but, just in case, having a 'travel bottle' for a dog is super handy.
Be careful with cars:
Even on a day that isn't too warm - we really recommend being super careful not to accidentally lock your pet in a car or even leave them in there unattended for any period of time. It can get extremely hot in a car even on a mild day and become potentially fatal for a dog trapped inside - this is never, ever worth risking.  
Have patience and let them play:
Some dogs love to swim in the sea or get really muddy, and of course wait until they are inches away from you to have a good shake! But flip your thinking and remember that this is THEIR time - so put on your wellies and old clothes you don't feel too precious about and enjoy yourself as much as they do.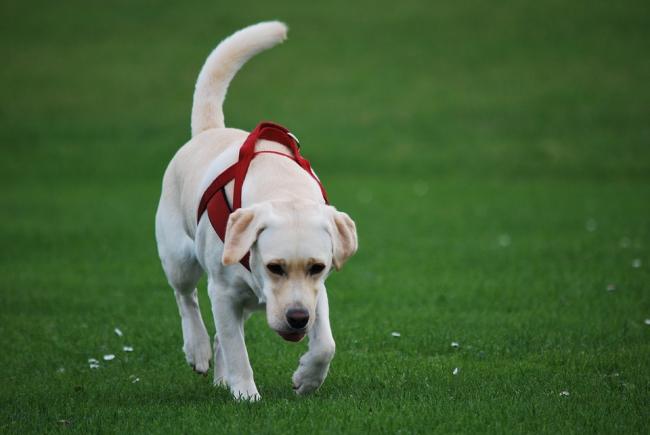 Flea and tick prevention:
It's that time of year again when fleas and ticks are soon to hatch, so get your flea treatment for your cat and dog in early. Start chatting with your vet early about a plan of attack and you should be flea and tick free by the summer! Remember to spray your carpets and soft furniture too - ask your vet for a recommendation.
Food: 
Warmer weather (or even a suggestion of it!) means more outdoor eating - picnics, ice-creams etc. If you're out and about with your dog, just keep a look out in the distance for anyone with food. Some people welcome furry friends but others won't appreciate their pickled sandwich going missing just as they were about to take their second bite!
Windows in houses/flats:
On a serious note - please be careful of any windows open, especially upstairs. In warmer weather it's nice to let the fresh air in but you don't want to accidentally discover the dog or cat staying with you is an escape artist! The same goes for leaving doors open - we wouldn't want them to escape or hurt themselves. 
Plants: 
There are in fact some common types of house and garden plants/shrubs that are poisonous to dogs if you didn't already know. Here is a list of a few of them to bring to your attention: 
Amaryllis
Aloe Vera
Carnations
Chrysanthemum
Daffodil
Ivy
Poinsettia
Tomato plant
Here is some information we previously published with a more extensive list of plants that are poisonous to cats and dogs - we recommend doing your own research if there are any plants in the garden you are unsure about. Reactions can be: vomiting, skin irritations, ulcers, burning, and seizures in severe cases.
Gardening:
Please also leave any garden tools out of harm's way as sharp, pointy objects could damage a dog's paw. Additionally if a dog were able to swallow a foreign object they could be left in a lot of pain and needing emergency treatment, so please take great care with what you leave lying around. Also - please read the information on any feed or chemicals you use for your lawn whilst your dogs or cats have access.  
Most of all, have fun - make your little visitor's stay a happy one! Remember, dogs and cats are very sensitive and can pick up on humans emotion, so have patience and approach each pet in your care as an individual. Cater to their needs and give them the love and attention that they deserve! Happy spring sitting :-)