What are the benefits of house-sitting?
House-sitting is a great pet care option for pets, pet parents, and pet sitters. Importantly, pets can stay safe and sound in their own home with minimal stress or disruption. Furthermore, pet sitters can enjoy saving some extra money on accommodation whilst spending time with cute animals.
But remember, a house-sitting job comes with work too! Being a great house-sitter takes more than just staying in the house and watering the plants. Here are some tips on how to do a great job and build your house-sitting business on Pawshake.
How to do a great job as a house sitter
Caring for the pets
Needless to say, taking care of pets is the most important part of your job as a house sitter. Be sure to closely follow the owner's instructions on feeding, play, and walking. If the pets need medication or any other special care, familiarise yourself with the procedures before the pet owner leaves. Treat the pets with kindness and respect, and keep them safe at all times.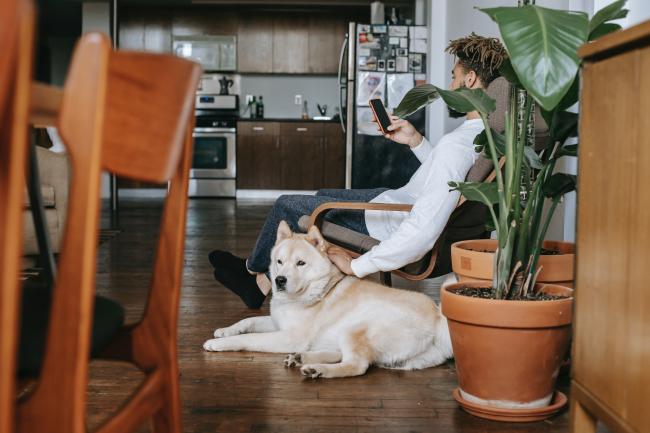 Communication as a house sitter
Communicate clearly with the owner throughout the whole booking.  Before taking on a house-sitting job, make sure you understand the owner's expectations. Discuss everything from the length of the stay to the tasks that need to be performed. Lastly, be sure to ask for an emergency contact that you can reach in case the homeowner isn't contactable.
Even if everything is going smoothly, it's always a good idea to keep the owner updated on how their pet is going. Send them daily messages on how the pets are doing (as well as cute pictures!) if any maintenance issues come up, or any other concerns. This will help the owner feel at ease and confident that their home is in good hands.
Respecting the property
As a house-sitter, you are responsible for taking care of someone else's property. As such, respect their belongings and keep everything in its place. If you need to use any equipment or appliances, make sure the owner has given you the green light to do so. Accidents can happen: if you damage something, let the owner know right away and offer to replace or repair it.
A house-sitting job involves more than just living in the house. As such, you need to make sure that the house is clean and tidy at all times, especially when the owner returns. This includes doing the dishes, making the bed, and keeping the floors clean. Be sure to tidy up after the pets in your care and keep their areas clean. When the owner returns, they should find their home in the same condition they left it, if not better. 
Being reliable as a house sitter
The owner is trusting you with their home and pets, so it's critical to be professional and reliable. Arrive on time, follow their instructions, and be transparent about your daily movements whilst house-sitting. It goes without saying, but NEVER invite anyone over to the home unless the owner says this is ok in advance.
It's a good idea to keep a little list handy for when you leave the house, so you can make sure you've checked everything off before locking up. Always keep track of the house keys by keeping them safe in the same place each time you leave. Lastly, if an issue comes up during the booking, let the owner know as soon as possible and find a solution together. 
Doing a great house-sitting job requires responsibility, reliability, and respect for the owner's property and pets. By following these tips, you will leave a positive impression on the owner, and get a great review on your Pawshake profile. This will, of course, lead to more bookings and rave reviews! Before you know it, you will have a successful house-sitting business on Pawshake.