What makes a good gift for a pet parent?
Pets are an integral part of many people's lives, providing love, companionship, and endless entertainment. For pet parents, the Christmas season is a great time to show their furry friends some extra love and appreciation.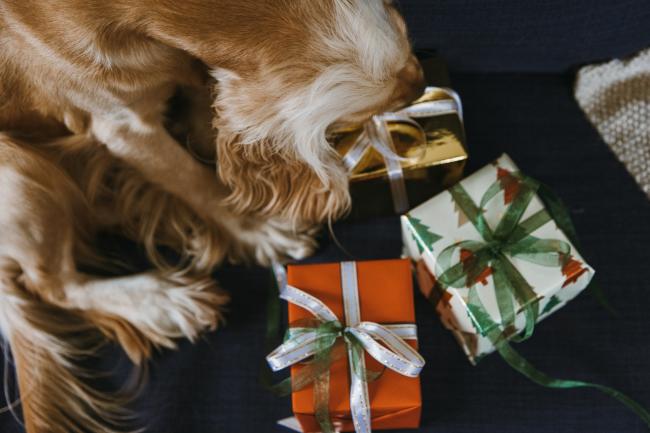 Pet parents often appreciate gifts that celebrate the love they have for their fur kid. This could be a toy or treat for their pet, a personalized item with their pet's name, or something that helps them take better care of their pet, such as a new leash or grooming supplies. It's important to consider the pet's individual needs and the owner's interests when choosing a gift.
If you're struggling to come up with gift ideas for the pet parent in your life, here are a few suggestions to get you started.
Gift ideas for pet parents
A new toy for their pet
Every pet loves to play, and a new toy is sure to bring a smile to their face. From chew toys and stuffed animals to laser pointers and interactive puzzles, there's no shortage of options to choose from.
Be sure to consider your friend's pet's interests and size when selecting a toy to ensure it's a hit.
A personalised pet gift
Personalised gifts always feel extra special, and the same is true for pet gifts. From personalised pet bowls and beds to collars and clothing, there are plenty of options to choose from. Furthermore, you can even go the extra mile and have your friend's pet's name embroidered or printed on the gift.
A pet-themed gift
For the person who loves their pet just as much as their own family, a pet-themed gift is sure to be appreciated. This could be anything from a mug or t-shirt featuring their favorite breed to a piece of art or home decor with a pet-related design.
A subscription box for pets
Subscription boxes are all the rage these days, and there are plenty of options for pets as well. From monthly deliveries of treats and toys to specialized boxes for specific breeds or dietary needs, there's something for every pet and pet parent. These boxes are a great way to provide ongoing enjoyment for both the pet and its owner.
A gift card to a pet store
Lastly, a gift card to a pet store is a great, flexible option. This allows the recipient to choose exactly what their pet needs or wants: whether it's a new bag of food, a grooming appointment, or a special treat.
No matter what gift you choose, the most important thing is that it comes from the heart and shows your love and appreciation for both the pet and the pet parent in your life. Happy holidays!