How to get more pet-sitting clients
As a pet sitter, all you want to do is provide love and care for cute dogs and cats. But how do you get started when you don't have any clients yet? And once you get your first clients, how can you maintain momentum with a steady stream of business?
Here are some tips to help you get more pet-sitting clients and grow your Pawshake pet-sitting business.

Print your pet-sitter materials
Did you know that you can access complementary marketing materials from your profile? Simply visit your Pawshake dashboard to access a personalised business card and flyer complete with a handy QR code. Following this, print your materials at home or head to Vistaprint, where you can get even more creative with fun marketing products. Think fridge magnets, stickers, postcards, and more!
Network with other pet-related businesses
Partner with local vets, pet stores, and pet groomers by dropping off your marketing materials in exchange for some of their flyers to share with your clients. By building relationships with other pet-related businesses, you can reach a wider audience and expand your client base.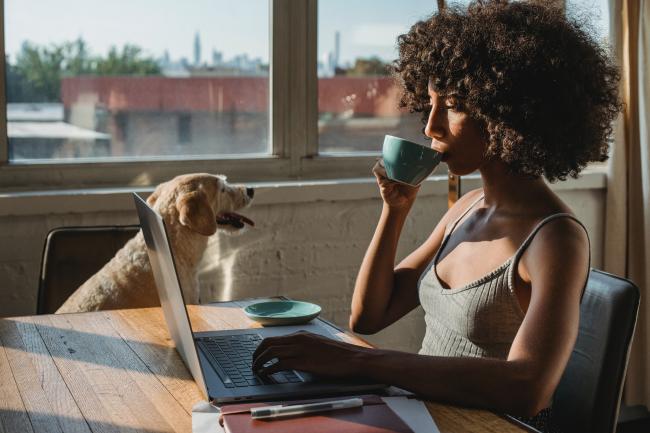 Share on social media
Social media is a great way to reach potential clients and showcase your services. As such, copy your profile URL and share it directly to your Instagram, Facebook, and Twitter. And make sure to include the keywords "pet sitter" in your posts to increase visibility.
Offer a great first impression
Your Pawshake profile is your chance to make a great first impression on pet owners. As such, be sure to include a detailed description listing all of your pet-sitting experience and specific services. In addition, include plenty of colourful, clear photos of you with pets, and your home space if you offer boarding or doggy daycare. Lastly, consider offering a discount to new clients to entice them to try your services.
Ask for referrals
Word-of-mouth is one of the best ways to get more pet-sitting clients. Therefore, encourage your current clients to send your pet-sitting profile to their friends and family. Make sure to thank your clients for their referrals and show them that you appreciate their support!
Volunteer at pet-related events
Participate in local pet-related events, such as adoption events, pet expos, and charity dog walks. Doing so is a great opportunity to meet new clients and their fluffy friends. Don't forget to bring business cards and promotional materials with you!
Offer a range of services
The more services you offer, the more likely that potential clients will book you. Therefore, if you have the capacity, consider offering all services including home visits, dog walking, dog boarding, and doggy daycare. Lastly, be sure to mention your extra pet care skills such as dog training and dog grooming!
In conclusion, there are many ways to get more pet-sitting clients and grow your Pawshake pet-sitting business. So what are you waiting for? Start promoting your pet sitter services today!